All Customer Reviews For WRC4T1815
---
---
---
Improved Sales
I ordered 2 book racks to improve the look of my table at conventions. One show in since receiving them and my books had more visibility and my sales increased. So far so good. Product arrived fast and in great shape.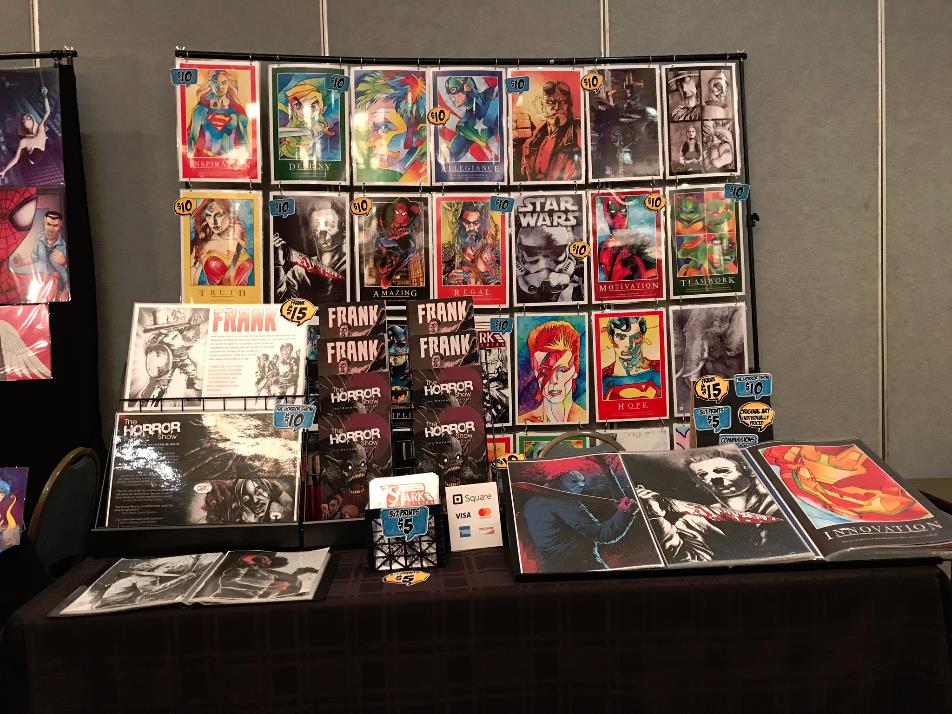 ---
Good value
It's not the sturdiest (once took a pamphlet from it and it somehow got caught and knocked the display over) but I think for the price it's a pretty good value. Once we get it the display to a permanent location we expect it will work out perfectly.
---
Perfect for our booktable
I purchased 3 of these tabletop bookracks for our booktable. They are perfect for the many books we display. We love them and may order more in the future. Thank you.
---
Great Display Racks
These are simple and functional display racks. They fold flat for easy storage and transport. Since there are no side to side dividers, I can use these for mixed displays of 1/2 sheet flyers and 1/3 fold brochures, or even 8.5 X 11 sheets. Very flexible, good value. Unless you need to stock large quantities of each brochure, the 1.5" depth is best. Single sheet flyers "droop" in the shelves of the deeper model.
---
They were OK, but...
I've been looking all over for racks to display my 5 1/2" x 8 1/2" note cards for sale. These look good, and the fact that they fold down for transportation is a bonus. The problem is that both racks won't sit flush with a flat table top. It's like one leg is shorter than the other. While the company is replacing them, I needed them for a Labor Day Art in the Park this weekend.
---
WRC4T1815 Arrived bent
This is the fourth time I have ordered the 4-Tiered 18" Wire Display Rack for Tabletops (WRC4T1815 ). While the previous three orders were fine, this time the rack arrived bent. I was able to straighten it out enough for my application, but it was disappointing none-the-less.
---
I like it!
The display rack is perfect for letter size booklets, it's not heavy and easy to set up. The products look good and people is more attracted to come an see what's in there. Will add one more star if the first tire or the whole rack would have an extra hook (s) at the front or to the sides, to prevent the books from falling sometimes.
---
---