All Customer Reviews For BCCWM9PK
---
attractive and affordable
Good quality for a good price. Lightweight, easy to install, looks good on light colored painted wall and on textured, darker one.
---
Manager
The product is great! The prior order had small break on one of the items. It was immediately handled by the staff and they took great care of me to get it corrected. THANKS Displays2Go! You ROCK!
---
Perfect For Our Medical Practice!!
Due to an expansion of our practice, we were no longer able to fit all of our doctors' names on our appointment cards. Now that we have a separate card for each doctor, we needed an out-of-the-way solution for displaying and holding our appointment cards. The 9 packet card holder was the perfect solution. They are very durable and have a high quality appearance. We will look to displays2go first for all of our display needs!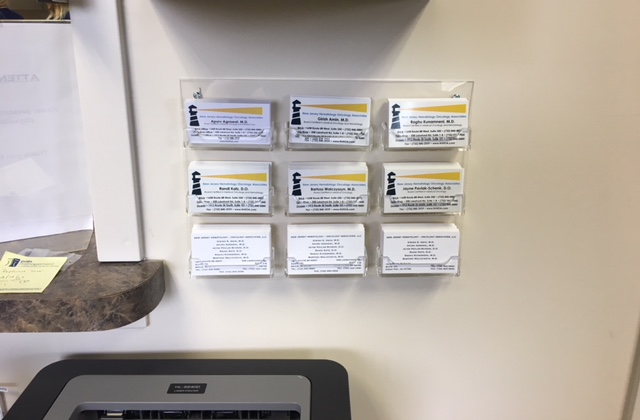 ---
Executive Assistant
This item has worked out beautifully for ME. With many employees and many business cards, everyone wanted their card to be the first in line on our previous stacked card holder. The previous holder hid the names of the employees behind the first card. This beautiful display allows everyone to have their cards properly displayed. Now the only problem is the "pecking order" of how they are placed in the card holder. Everyone wants to be first......Some folks....can never be satisfied! But as for ME....all issues are eliminated now that all the cards are visible, I could care less who's on first and what's on second and I don't know is on third....... Yeah, that was Abbott and Costello...I need humor to get me thru the days!
---
Business Card Holder
Very nice product. My customer was very happy. And it came with no damage so kudos to the packing team.
---
Awesome Solution!!!
We needed to get our business cards off of the sales counter where they were CONSTANTLY in the way...ENTER THE SOLUTION! The wall hanging business card holder is the perfect size for our application. We purchased two of the units and mounted them on a narrow cabinet out of the way. THANK YOU!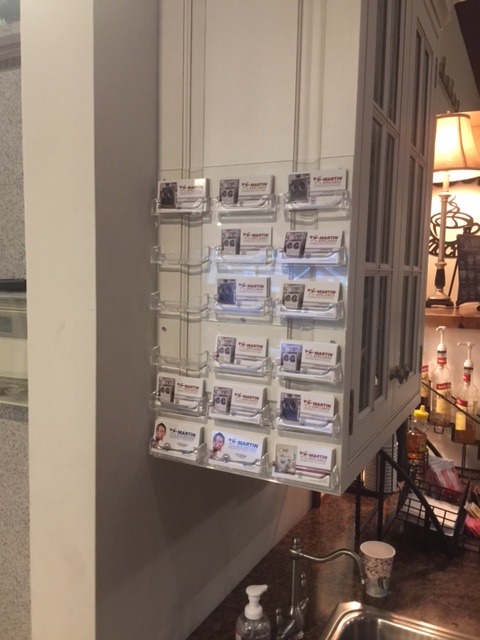 ---
GREAT!!
The product was delivered on time and looks AMAZING in our office.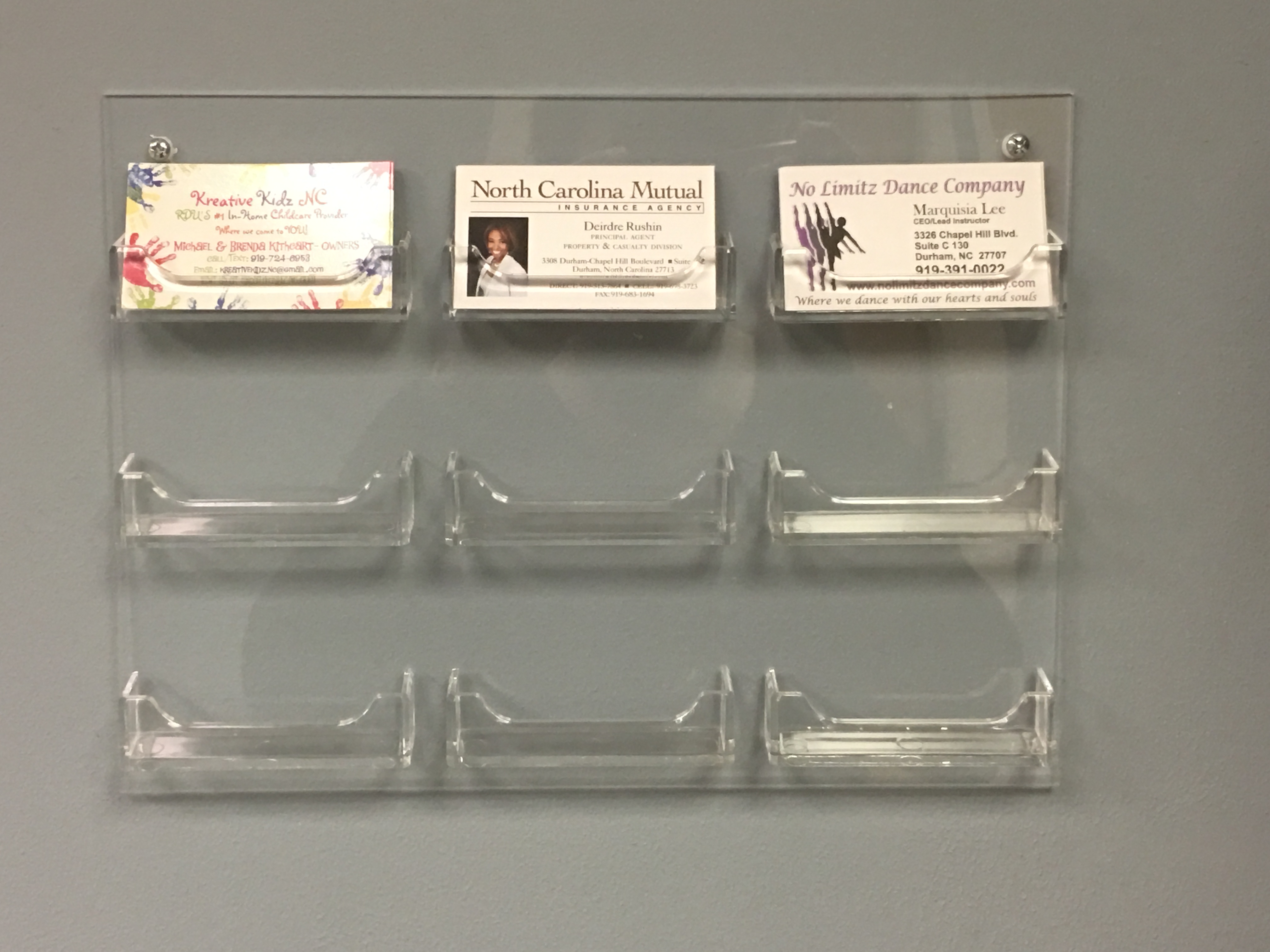 ---
Great product
Sturdy, just as advertised we liked it so much we bought 2 more.
---
Dental Office
We ordered the 9 pocket acrylic business card holder and it arrived in a timely fashion. The product is good quality and well made. My only complaint is that the packet that held the screws was slashed open and the screws were missing but fortunately it wasn't difficult to find other screws to install the holder. Would buy from them again.
---
Perfect Match
We have several new gift card designs and this display was a great fit to display all of them at the registers. Installation was simple. The product is durable and shipped quickly.
---
Perfect!
With nine people in the office, each having their own court job specialty, we wanted the public to be able to contact the correct individual to take care of their needs. Having this product puts all of our business cards in a central location and makes it easy to grab the correct persons card to give to the public.
---