All Customer Reviews For WRF10T29
---
---
Damage
I had some minor shipping damage - top shelf bent and one angle brace broken off.
---
Great Product
We have ordered many of these racks over the years. They are well made and delivery is fast and always on time. Dealing with Displays To Go is always effortless, keep up the good work.
---
Not as good as expected.
The photo looks great with a sign at the top. Careful, No sign included. The Wire was very thin which makes the display flimsy. Product was light and insubstantial which makes it easily damaged during shipping. I did received a badly damaged product. Great concept just increase the wire size and create a tougher product with out increasing the price.
---
Great Display
I'm a card maker and this rack holds a ton of cards. I previously have 2 of the 5 tier but this holds more than both of them. I wanted a larger rack for an event that space was an issue for the 2 racks. This worked out beautifully.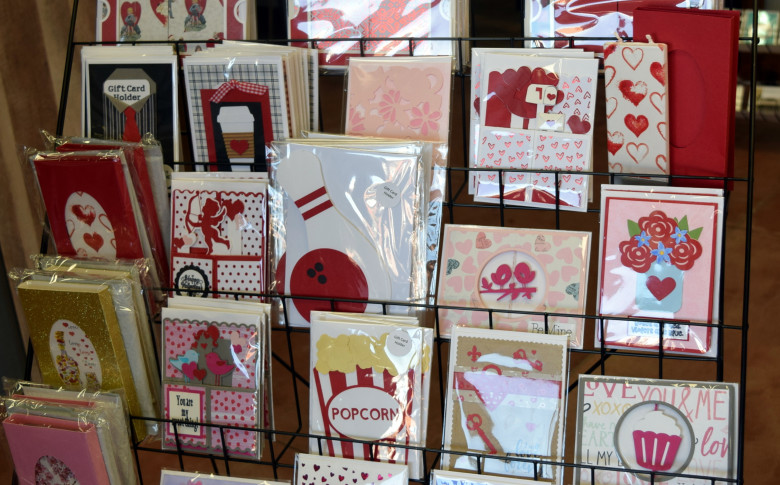 ---
Great for 8 x 12 tin signs!
I sell tin signs at outdoor markets. With being outside, wind can be an issue (with any rack) so I use 1 water weight each on my racks at the back; also a table directly behind keeps any signs from blowing off even in heavy wind. That solves the issue. These only take seconds to open up or close. There are 2 side pieces that connect back to front; from the back, raise/ lower both the right and left side at the same time. Raising or lowering depending on whether you are opening or closing. I put 6 - 7 of 8 x 12 signs in depth wise. Three of the 8 x 12 signs fit great in the open rows width wise. If you don't mind a bit of overlapping, a fourth could squeeze in. I also sell 12 x 16 signs and 2 of the 12 x 16 fit great on a row. The rack draws people's attention in the front. It is easy to load with signs and with 10 tiers, can hold a lot. I can hang a single sign with a "S" hook from each side and back. It shipped promptly and I'm very satisfied. Highly recommend!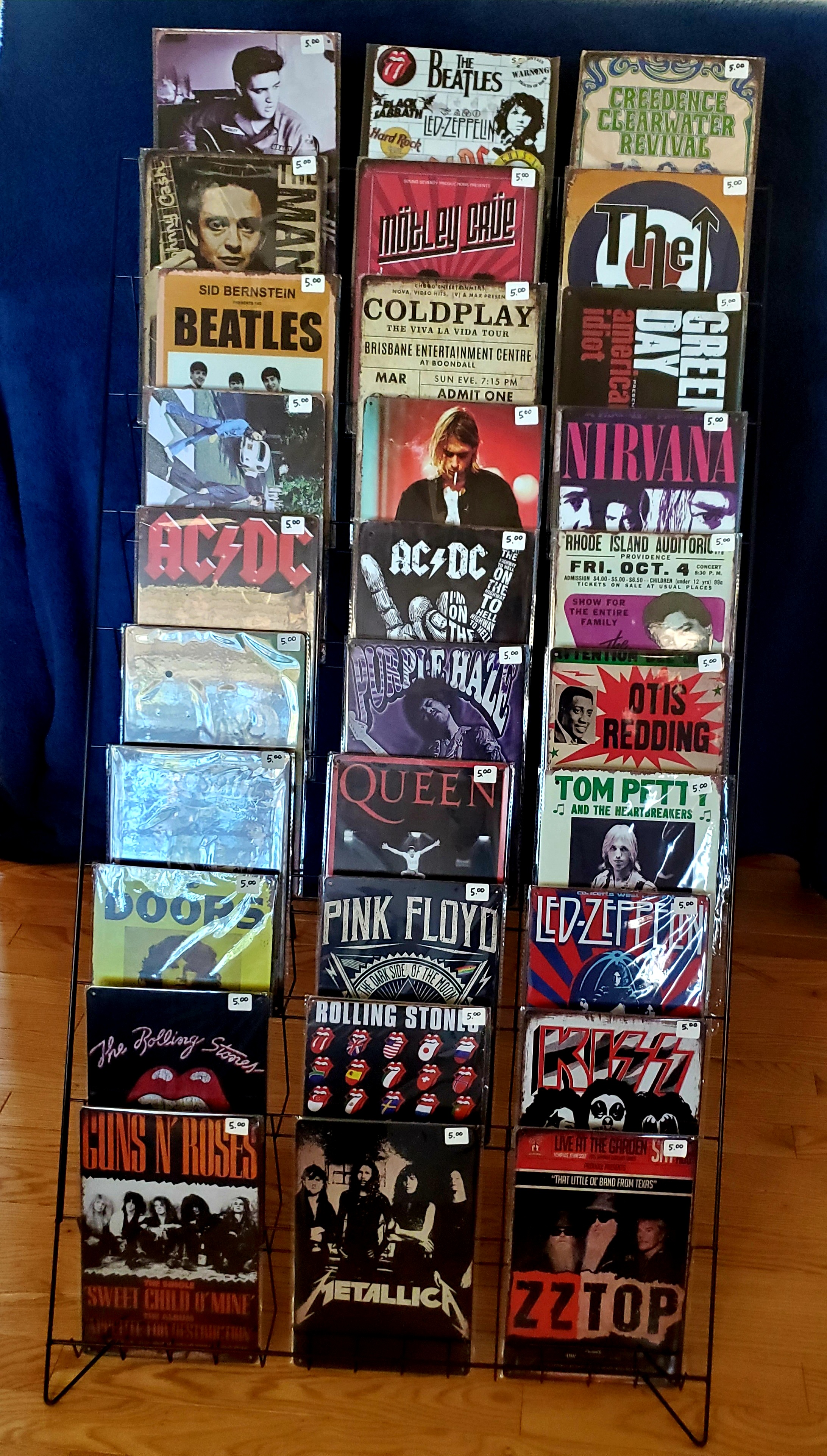 ---
Executive Administrative Assistant
I was pleasantly surprised that this came to us completely assembled and ready to go! It's lightweight, and very convenient. Perfect for our needs! I work at a United Way, and we are using it to display information about our funded partners, and resources available in our community!
---
Good idea, but disappointing
I bought this hoping for it to hold books for a book fair. The edge on each of the shelves is too short about 1inch and the books continually fell off like dominos when someone reached for them or attempted to put them back. If the edge was taller on each shelf it would be an awesome system. I was disappointed and will attempt to make it more functional by adding ribbons, rope, or a plastic board to create a barrier on each shelf.
---
Not what I was expecting
This rack is very flimsy and unsteady, it can not hold many items and is already showing that it is prone to bending. I bought a table rack a few years ago and the metal is much thicker and sturdier.. I am disappointed in the quality and will shop elsewhere next time. :(
---
Human Resource / Marketing Administrator
Holding up so far. Did have one that the welds came apart but we fixed it ourself.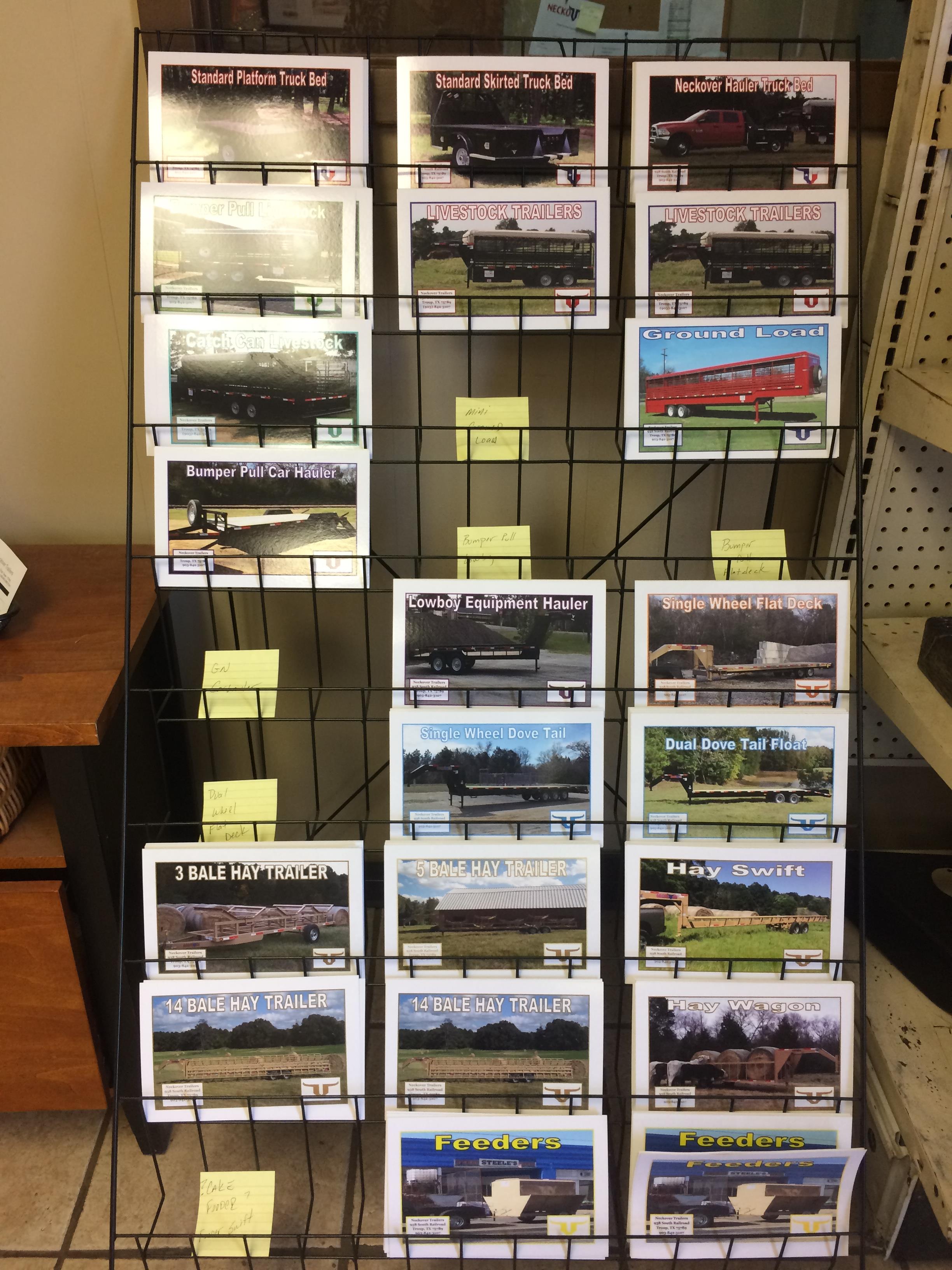 ---