All Customer Reviews For CNTPUVLBLK
---
Love it and love the customer service!
Ordered two of these. Had a problem with one unit that was defective. They were very fast to work with me to resolve the problem. Excellent service and great product! Highly recommend this product and this company!
---
Good table for tradeshows
We ordered this for and upcoming show and for what we need it for, it works well. Pros - it's easy to set up, it looks good, it has storage shelves, can be easily carried if needed through an airport or to a show Cons - the storage shelf is kind of flimsy and didn't quite fit the right way when we first tried to put it in and slightly broke Overall, for the price (compared to other table options available) we would purchase again if needed.
---
Perfectly suited for my show.
I'm using this table for a performance table and it's everything I wanted it for!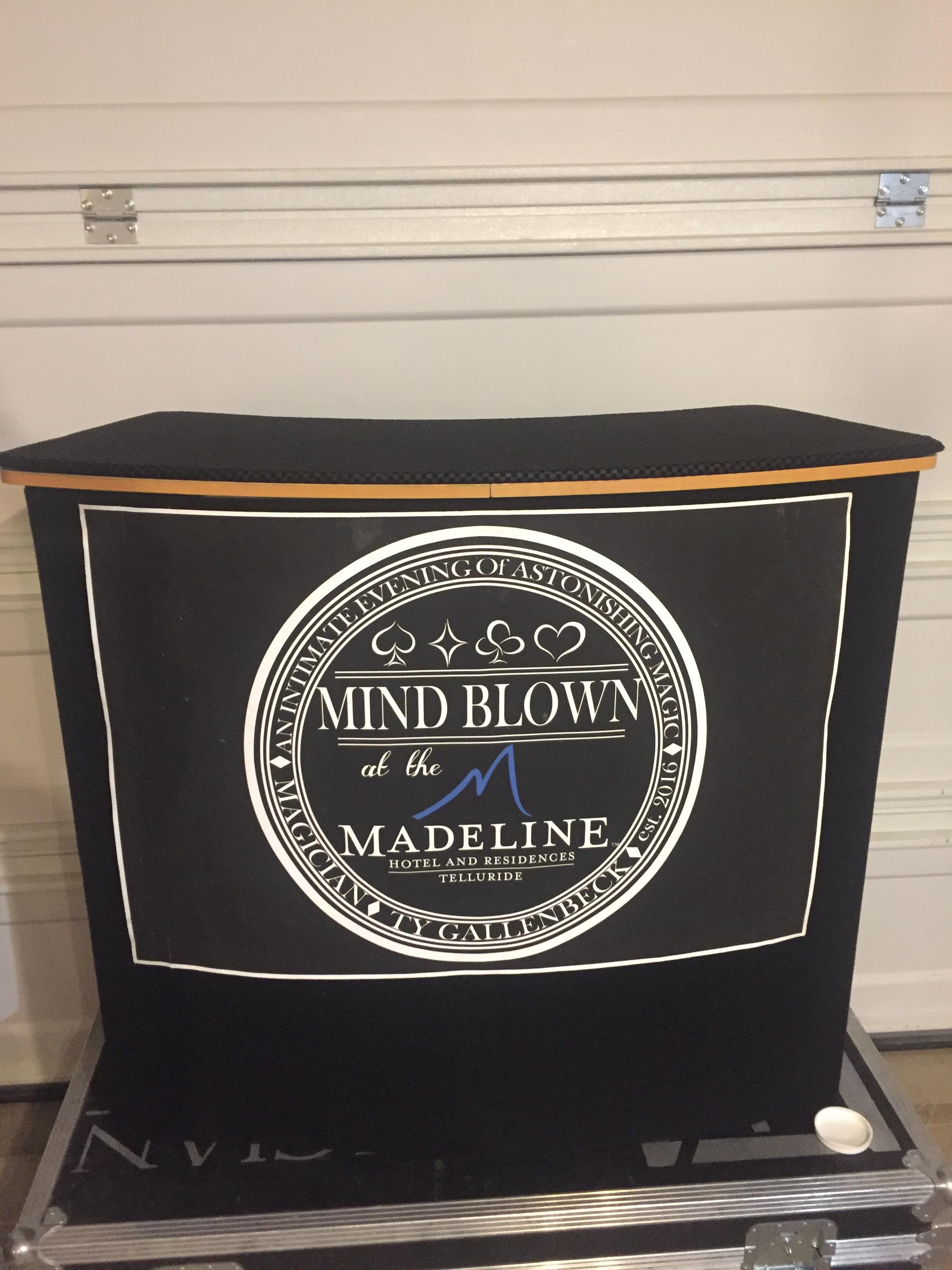 ---
Great product
Was exactly as pictured and easy to assemble Cant wait to use it!
---
Great and easy
This is so cool I can't wait to use it at my next event.
---
excellent & convenient product
This is a great, portable table that can be used for several occasions. We initially needed it last minute for an in-store event and plan to use it for future events as well. Easy to install and dismantle.
---
Great packaging and easy set up
WOW! What a great product. This table is not only really easy to set up-- but compacts into its own storage bag. We ordered these tables for a trade show coming up in February and we are excited about how clean and well built the product is. Also-- despite the way it folds up- you can still fit an incredible amount of product on the back side on the shelf provided. Bravo! Well made product
---
Not the quality o was expecting
The product is well packaged and it cow a with a backpack so you can store all you items in it. The only thing I didn't like is that it looked as "second hand" product. Like someone returned it and then they shipped it to me. It has cracks on the top board and the magnets are scratched. See photos below.
---
---
Excellent product
This inexpensive, well-designed & -made portable countertop/Expo/display stand does a very good job. Pleased with the purchase. Definitely sets up & takes down quickly & easily, and looks very professional. : )
---
---