All Customer Reviews For TWN2228BLK
---
Sign Frame for Store Opening
This sign frame delivered and was missing the base to make it stand up. I contacted Customer Service and have not gotten a response yet. I asked that the missing part be shipped ASAP. No response and useless sign frame without the base.
---
Not what I expected
Did not catch the fact it does not have the plexi cover and support to hold the poster we print in our store. Who has a printer and a mounted product for posters? it costs more to order print mounted. Anyway, now I have to buy the plexi separate. Nice looking, but not practical.
---
Easy Assembly!
This was super simple to put together. There are the four adjustable feet and the two bolts that hold the upright part to the base, and your up and running! The material looks to be like it will be strong enough to last a long time. I'm very happy with my purchase!
---
Marketing Coordinator
These worked well for about 2 weeks and then they started breaking, leaning and becoming loose. I've had to tighten them and replace a few for multiple reasons. Our frame to place the signs are all bent and hard to insert our boards that are a little thicker. Love the idea of these and they worked great at first, but not very good quality for long term use.
---
The Signs are Perfect!
I was looking for some large sign holders that would be durable but aesthetically pleasing, and this fit the bill! Other sign holders like this had tabs that held the sign in place, but this one has slots built into the frame, making it sturdier. It also holds signs up to a quarter of an inch thick, which gives me a lot more options for materials. Very excited to use them!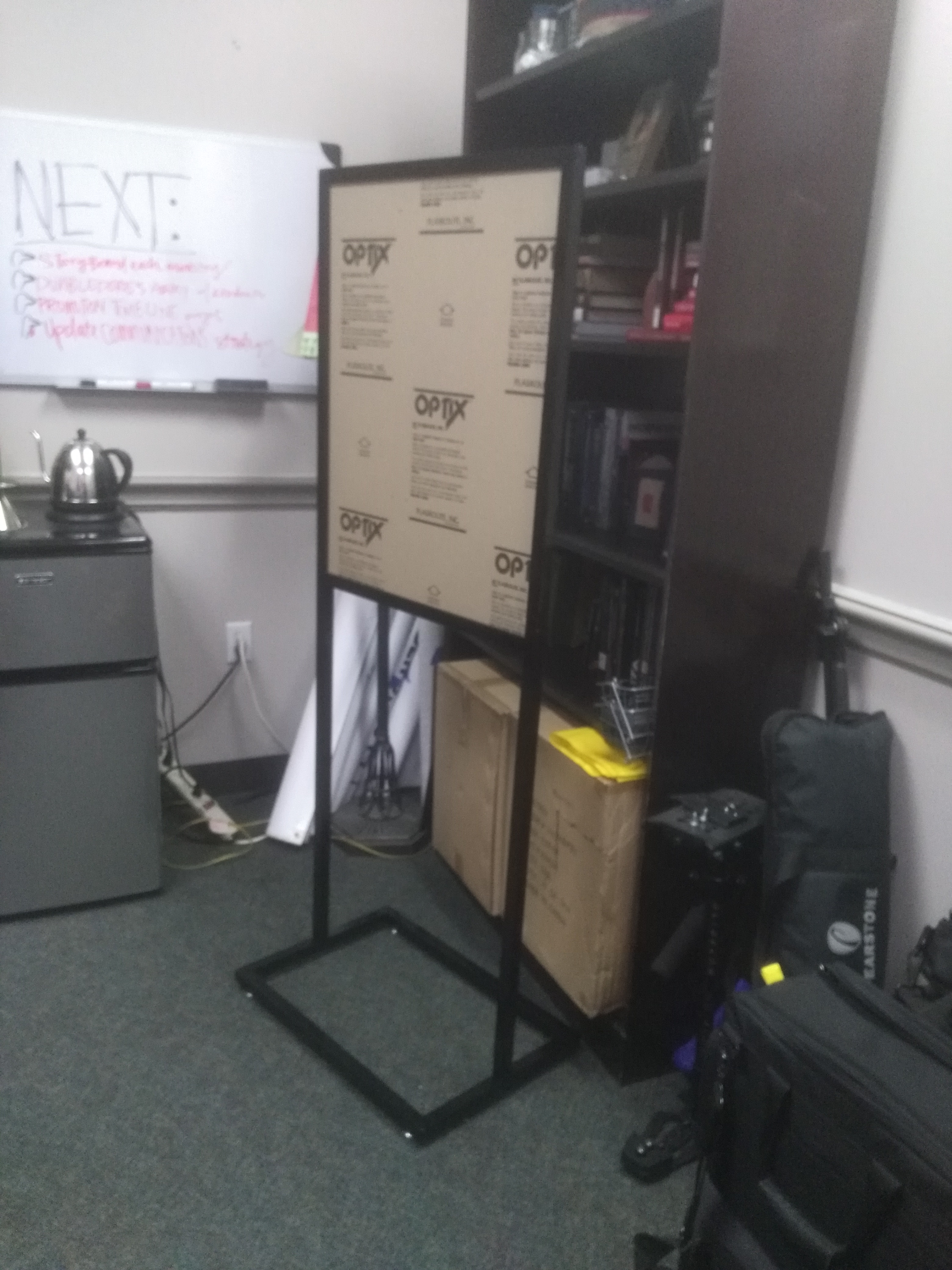 ---
Director of Marketing
Love this product. Have purchased around 300 and will be ordering more. Price point is on target. Easy to install. Serves our purposes perfectly.
---
Easy to assemble & great quality.
I ordered 6 of these which came quickly and in perfect condition. They were super easy to assemble and included an allen wrench for the 2 bolts to be tightened. The 4 adjustable glides screwed in with little hand pressure. The black finish is beautiful. All in all these were better than I expected.
---
---
Display
This item is perfect. It came quickly and is everything they said it would be.
---
Recommended!
Super easy to set up, and nice looking to a presentation. Really like it.
---
Manager
Exactly as advertised , worked perfectly. we will be ordering more for sure.
---