Create Your Own Custom Vinyl Window Decals with our Designer Tool!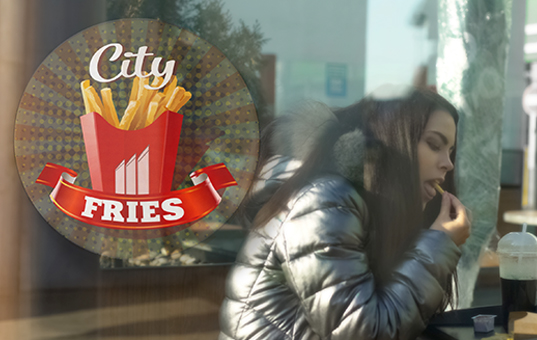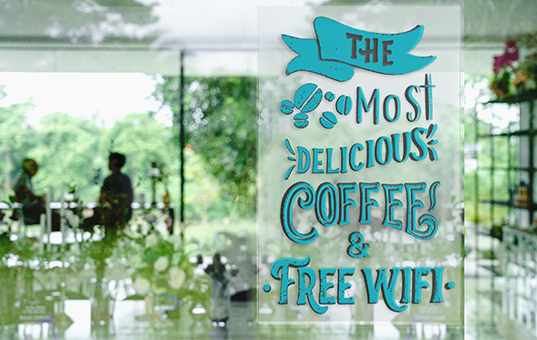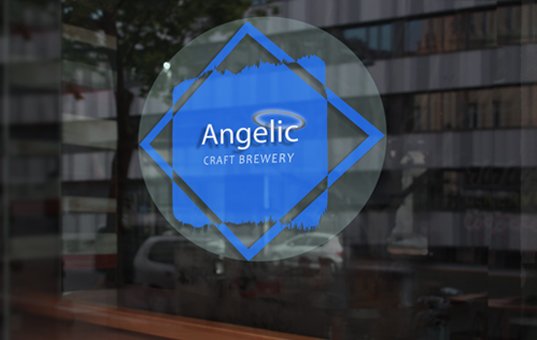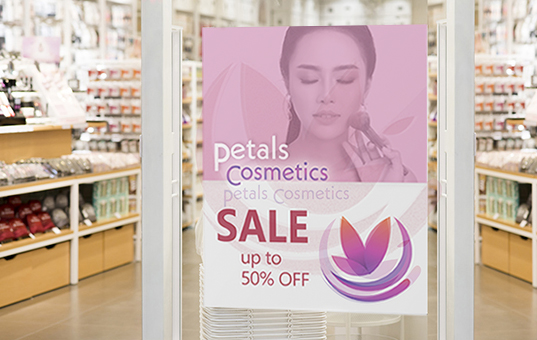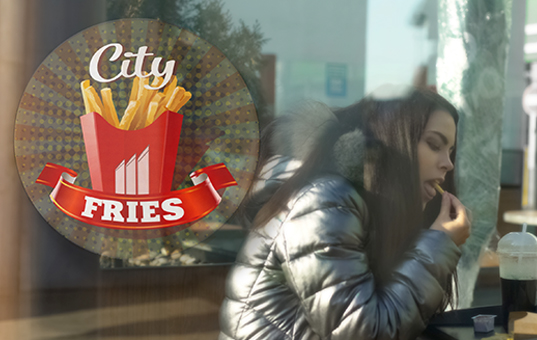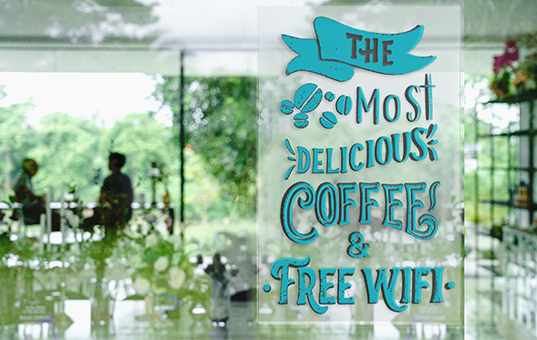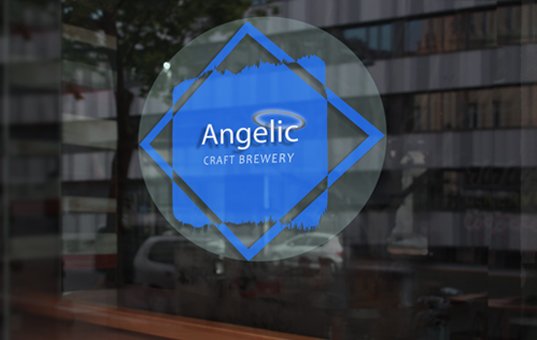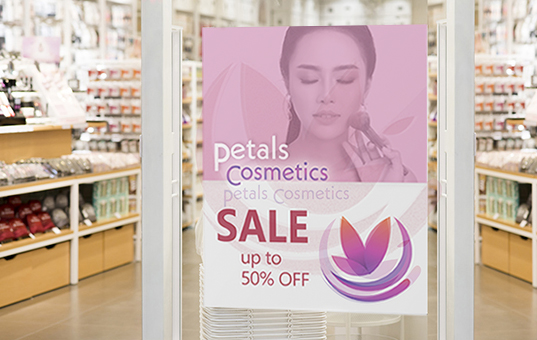 Custom Vinyl Window Decals
Full-Color UV Digital Printing
Reusable and Repositionable
Adhesive-Free Vinyl Material
For Smooth Surface Application
Quantity Price Breaks Available
Affordable Storefront Signage
Start Designing
---
Use Branded Static Window Clings to Attract Attention!
Be Clingy:
Vinyl window decals place your message directly in the customer's line of sight. These versatile signs work well on storefront windows, glass or mirrored doors, and most non-porous metal surfaces. The adhesive-free installation allows for easy removal with no residue left behind.
Be Clear:
At Displays2go, we use premium quality translucent vinyl film to craft our custom window decals. This non-adhesive material is printed edge-to-edge with your choice of colors. Areas of the background without color or artwork can be left clear and unprinted for a modern edgeless look.
Be Bold:
Incorporate bright, vibrant colors and high-resolution graphics into your vinyl window cling designs for attention-grabbing results. Our full color UV digital printing process uses fade-resistant inks that dry quickly under ultraviolet lights to preserve artwork details.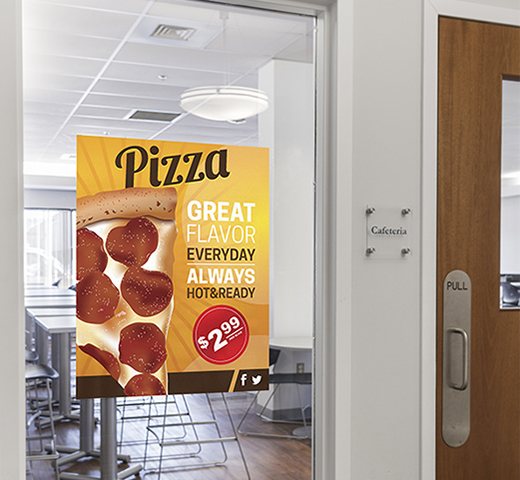 ---
Size and Shape Availability
Our custom vinyl window decals are available in three popular shapes and four size options:
12" x 12" Circle
12" x 12" Square
22" x 28" Rectangle
24" x 24" Circle
24" x 24" Square
24" x 36" Rectangle
How to Choose the Right Decal Size
When selecting a shape and size for your static window cling, keep in mind both the available surface space and the distance from which viewers will approach the sign.
Place smaller-sized, 12" x 12" or 24" x 24" decals at eye-level to communicate business hours, or to post warnings such as "no smoking" or "employees only."
Choose a larger, 22" x 28" or 24" x 36" poster-sized vinyl cling to create eye-catching storefront promotional advertising that won't leave any sticky residue when removed.
---
Using Window Decals to Build Your Brand
Maximize your advertising space by using full-color static cling graphics on windows, doors, checkout counters, and fitting room mirrors.
Using targeted promotional decals in multiple locations means your message will reach more customers.
Be sure to personalize every window cling with your company's logo and colors to ensure consistent branding across all types of signage.
Need help designing your signage?
Visit our Design Services page to learn how our in-house graphics professionals can make brand-building easier.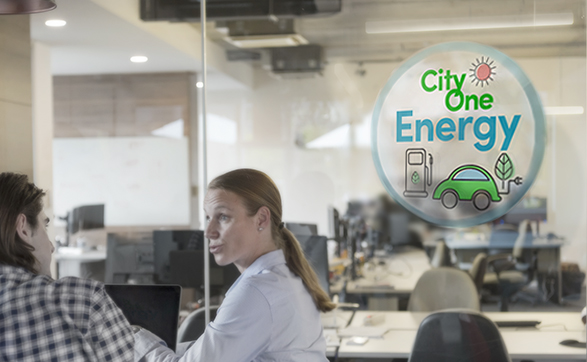 ---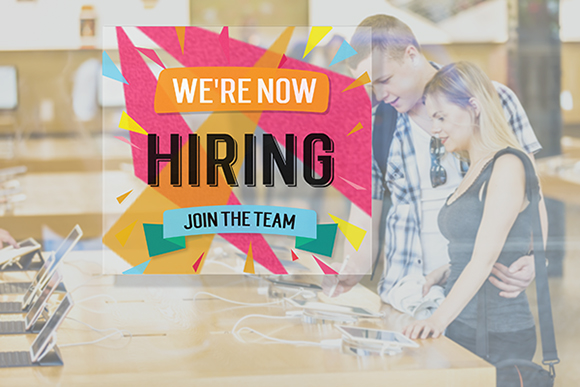 Where to Use Window Clings
Customized vinyl film decals are an affordable choice for temporary window advertising. Use these high visibility static cling signs for communication on glass doors, windows, and more:
Retail and Department Store Sales
Wayfinding Directions at Colleges and Universities
Artist Information at Museums and Art Galleries
Café and Coffee Shop Hours of Operation
Doctors' Offices Information and Instructions
Restaurant Logos and Seasonal Promotions
---
How to Install or Remove Static Window Clings
Follow these steps to apply and reposition vinyl decals:
Start by cleaning your glass or other non-porous smooth surface.
Wet the chosen area with water and dish soap.
Peel the graphic off its backing paper and place it on the surface.
Use our brayer and scraper accessory kit to remove any bubbles.
Have two people available for easier application of larger-sized clings.
To remove, slide a scraper tool under the edge of the decal and gently lift from one side.
Please note: These vinyl clings work on clean, flat glass, and are not suitable for car windows.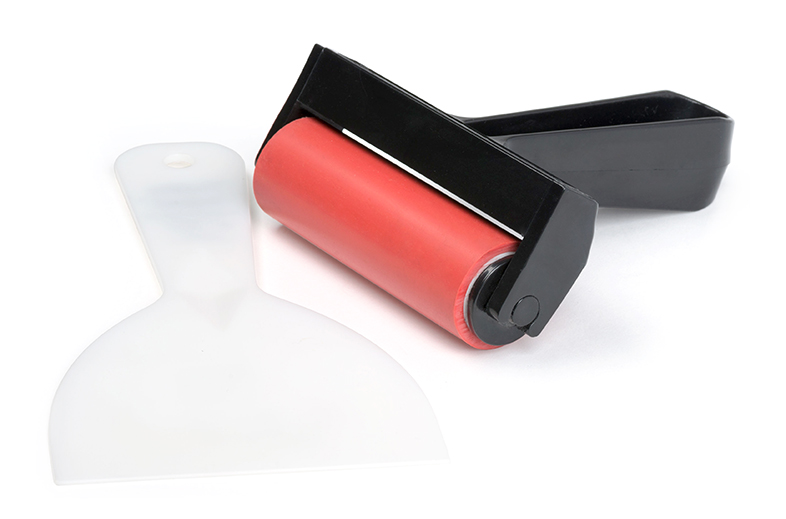 ---