Posted on 11, June, 2021
Last Modified on 25, August, 2023
Shop Products from This Article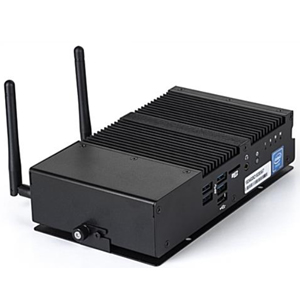 Whether you run a large-scale event center that reaches thousands or manage a family-owned restaurant in the center of town, digital content dominates the screens, message boards, and overall experience of your guests. With all of the tech out there, including smart television, media management applications, and third-party businesses pitching one-stop solutions for your digital marketing needs, it can be difficult to figure out what option is best for your venue.
What are Digital Media Players?
Multimedia players and PC sticks are compact devices that have the ability to turn any modern monitor or television into a full-range event information station or commercial advertisement system. These devices connect any standard monitor to the internet, or deploy preloaded content locally, transforming it into a smart digital sign on-the-fly so you can take your creative content anywhere. Most digital media players include a user interface that allows you to navigate through a full library of content possibilities with search, sort, and basic editing capabilities.
What can you do with a digital media player?
Portable Displays: Compact multimedia devices and PC sticks with integrated content management systems are great for traveling demonstrations, plugging into any television to start streaming your sales pitch with very little setup.
Content Networks: For businesses with multiple points of interest, such as restaurants and bars, event halls and convention centers, these media players allow you to sync up multiple screens at once and distribute content like menus and schedules throughout the venue.
Business & Home: Many of these systems are compatible with Android or iOS systems, allowing you to stream programs from the playstore, access other video streaming apps, or showcase pre-loaded content.
Wayfinding: Upload site maps, directories, store listings, and floor plans onto these devices to display them on floor standing kiosks, mounted televisions, and more so your customers can easily navigate the grounds.
Content Storage: Treat these digital signage players like a database or hard drive, holding your entire library of advertising content and making any video or campaign accessible while traveling or for frequent on-site changes.
Digital Signage & Wayfinding Software Buying Guide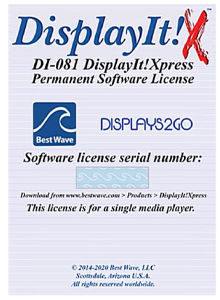 Before you start seriously looking for a new media player there are a number of questions you should ask yourself about how your business is going to best utilize the tool.
Do you need a unit with Bluetooth or WiFi connectivity, or is it acceptable to plug the device directly into your single mode of presentation?
Do you need a significant amount of storage to have large campaigns pre-loaded and ready for action?
Do you need your digital signage player to be compatible with a specific operating system such as Android, iOS, or Windows?
Do you need to directly edit your digital content within the application or are you going to continue to rely on other resources?
Is the software you purchase a one-time payment where your team must manage content on their own or is it a SaaS (Software as a Service) with on-call support and guidance?
Digital Wayfinding Signage Specs
Like with any technology, it is vital to pay attention to the specs before purchase. For instance, some media players support multi-monitor displays while others do not, or the quality of the stream may be reduced as additional screens are added. Furthermore, note the amount of hard drive space and RAM your device has as an important indication of how much of your company's content can be reasonably stored & accessed freely.
Key specs to look out for:
Monthly SaaS Cost
Built-in WiFi or Bluetooth Connectivity
Ports: Ethernet, HDMI, SCART
Solid State Hard Drive (or) Internal Flash Storage and Memory Expansion Capabilities
RAM
Single or Multi-Screen Capabilities
Internal Content Management System
Includes Wall/VESA Mounting Bracket
Compatible with Android, iOS, or Windows
Supported file types: Audio/Photo/Video files
How to set up a digital multimedia device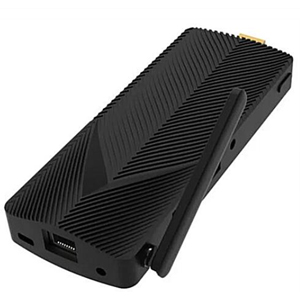 Connect to any television monitor at home or in your place of business via HDMI or USB to transform it into a full-range entertainment center, gaining access to marketing content, video, and applications.
If there isn't enough room between your TV and the wall, you can use an extension cable or look for a device with Bluetooth connectivity.
Next, add power by plugging your digital media player into the adaptor and into the wall, or using the USB port to connect it to your TV. Some may turn on automatically while others may require you to press a power button on the device and check that it's working.
For ease of use, think about connecting a keyboard and mouse to the device to easily navigate folders, edit content, and push your media to the live screens.
Some devices will require you to set up windows, so refer to your instruction manual for software requirements before you get started. After that, you are all set to start streaming your digital media anywhere!
The Final Say
It can be daunting to think about managing your own digital content, and at a time, it certainly was. However, these days multimedia streamers include integrated content management software that makes it simple for anyone of any background to pick up and learn with ease. Whether you are looking for a more dynamic home entertainment system, or trying to unify your campaigns across multiple screens in a busy bar or restaurant, a multimedia management system is a must-have.. Take advantage of integrated content management systems to streamline your digital advertisement process, swapping out new media as needed with seamless uploads and responsive timing. Used correctly, these devices help your marketing and operations teams manage their content in one centralized location and will alleviate the difficulties of deploying digital content in your business.