All Customer Reviews For IPDSAUC3SV
---
So sorry to have to return it.
I have to return this item. It is a quality piece. The problem is that the stand cover hides the iPad home button. Also it is hard to access the on/off switch in back.
---
---
---
---
Exactly what we needed!
I wanted a sturdy, secure iPad enclosure to house a kiosk in our high school library, and this is perfect. It's attractive, durable, and keeps the iPad locked down and in kiosk mode all day. Love the cable management that allows us to keep the iPad charged. And, it only took a few minutes to assemble!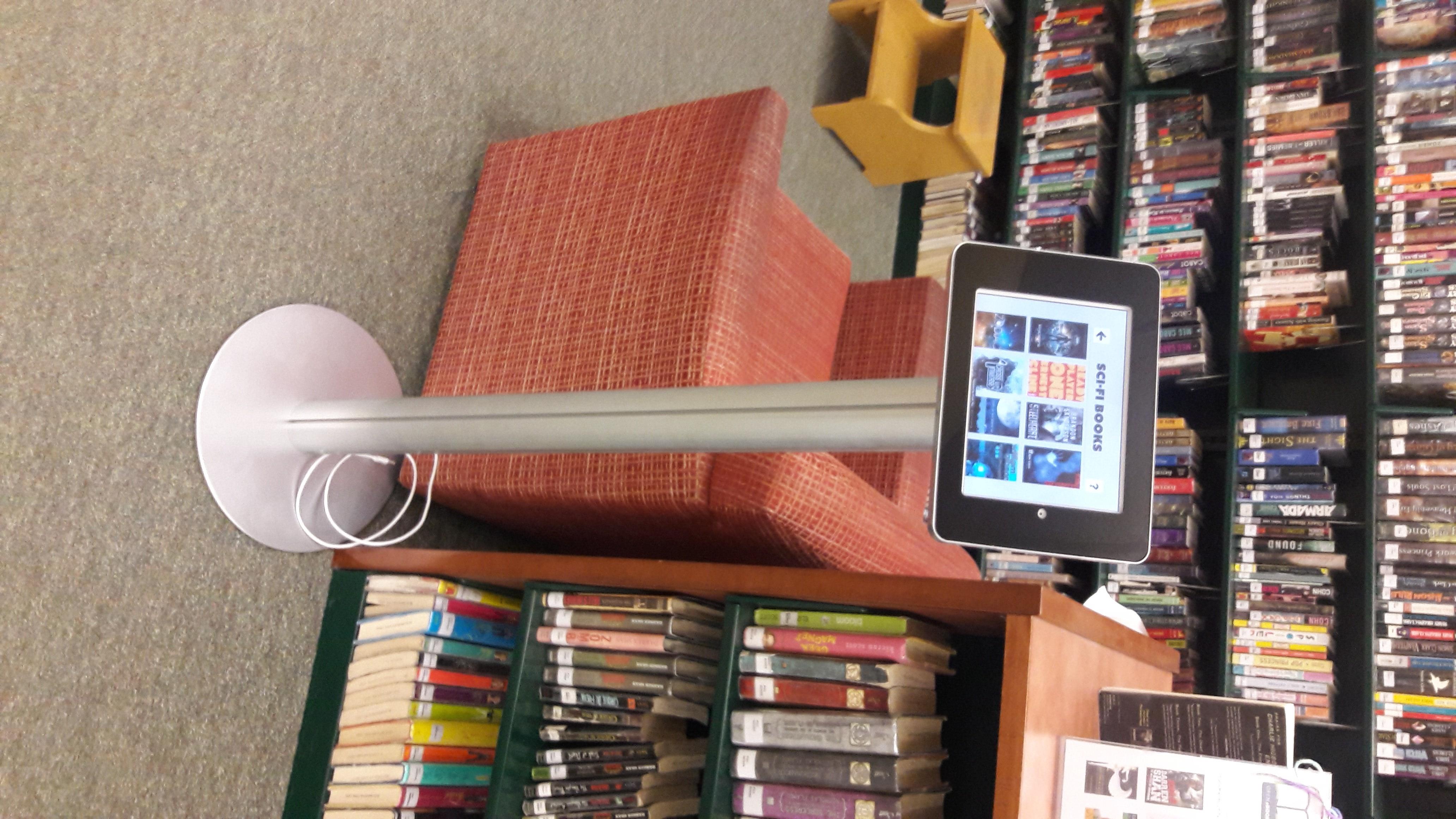 ---
---
some week welding
only draw back was one of the screws welded on platform snapped off as i was tightening it by HAND. Hope they fix that issue
---
Awesome Product
Very easy to put together. Product is extremely durable, definitely worth what we paid. Stylish and modern, looks great in our showroom. Would recommend this product to other businesses.
---
Amazing Stand
I bought it for my company to change the welcoming to people and besides they going to sign in into a paper sheet, now they are sign in on the ipad. people love it and the feedback about this feature is positive
---
High Quality Product Delivered Quickly
This floor stand is a high quality build that fit my iPad Air 2 perfectly, enabled me to hide the cabling away, and withstood the beatings of a busy retail environment very well. On top of that, I ordered this product on Monday, 15 October with normal Ground shipping selected and received it the next day.
---
Great stand
We are very happy with the stand- looks good and plan to order more!
---
Don't buy these stands
It looks great but is completely unusable. First, once you lock your ipad into the display, the hole at the bottom that allows you to turn on the iPad is too small. So, you have to stick the point part of a pen or sharp object in there to tun on the iPad. Of course, you will end up scratching or damaging that on button. This on button has many functions. So, the iPad is rendered pretty handicapped if you can't easily access this button. Second, there is no way to touch the other buttons on the iPad like the volume button or the off button. Without being able to work any of the buttons or tabs on the iPad renders the entire iPad pretty useless. We initially started using it for people to complete surveys but the tradeshow attendees simply couldn't operate the ipad when it is locked in. This was a waste of money for sure. But, it was also a heavy, awkward, bulky thing to drag to a trade show. Don't waste your time or money.
---