All Customer Reviews For IPD5YDSLV
---
old power cord and too small
when i read a variety of Ipads i ordered, but the cord is for an old ipad, not for the ipad with M1 chip which were launched in fall of 2021. so now i have to return it. When chatting with company rep on chat, i was asking questions to sort out how to return and he terminated the chat as it was closing time 5pm in BC. When you are speaking to a client it would be good to take a few more minutes to see that the client has the necessary information to take the next step. I am very disappointed. i have a video i can add but not a photo
---
---
User-friendly and Sleek
The iPad stands looked great, they were easy to use and setup, and they kept the ipad secure and chaged. I couldn't have asked for a better value.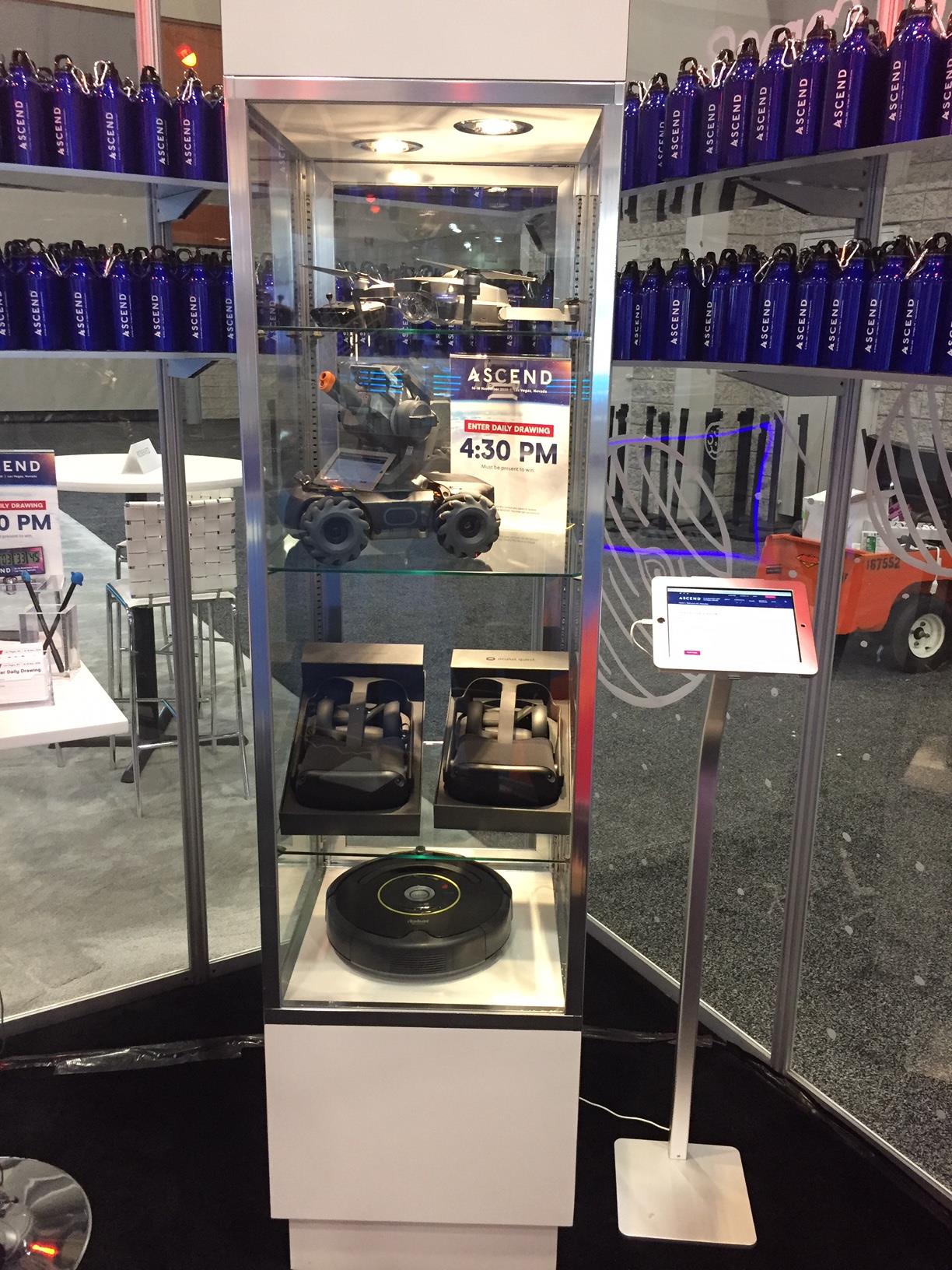 ---
Nice iPad Floor Stand
Well made stand. Received as expected and was easy to assemble. Looking forward to using it at upcoming trade shows!
---
Well made stand
I really like this stand, it's the right height, swivel works well, and it has a quality look and feel to it. We use it to poll employees and it catches people's attention.
---
great iPad stand
Easy to put together; it took about 2 minutes. Nice, heavy base. Fits 4th gen. iPad perfectly. Display pivots easily and stays in place.
---
Great stand
This stand looks great and has a very sturdy (heavy) base. It has a hole for the camera on the iPad, which fit our needs. I recommend it!
---
Good but bad charge cable
Good product and just what we needed but the accompanying charging cable was bad or damaged. Didn't work with anything. I had to remove from the stand and use my own and secure it outside on stand pole with cord clips as you can't thread a new cable thru the stand pole. Other than that.......
---
2nd Time is a Charm!
I ordered another model iPad Kiosk display that was complicated to put together and didn't meet our needs. Instead, I ordered this model and boy what a difference. It took three steps to put it together. It looks great! The power management is awesome feature. Everyone is excited about the look and feel of the product. I would definitely order again!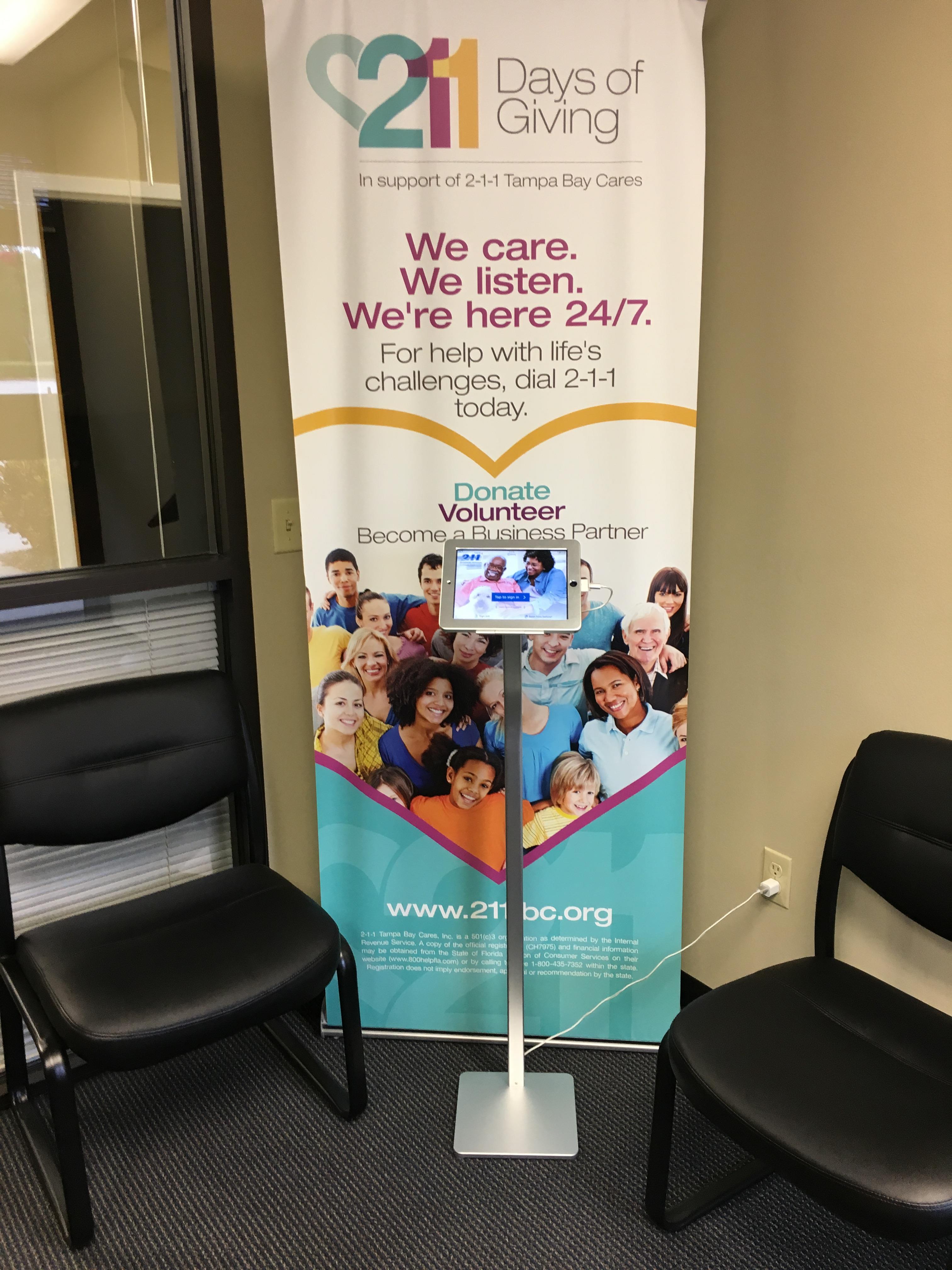 ---
---
As expected! Sturdy base!
Product arrived on time and as described. Case housing for iPad is not very thick but for the housing, it does lock and work as described and fits our ipad2 fine without any extra of sent attachments needed for other models. Heavy, Sturdy base and extension arm! All I needed was a wall adapter cube for attached USB charging cord.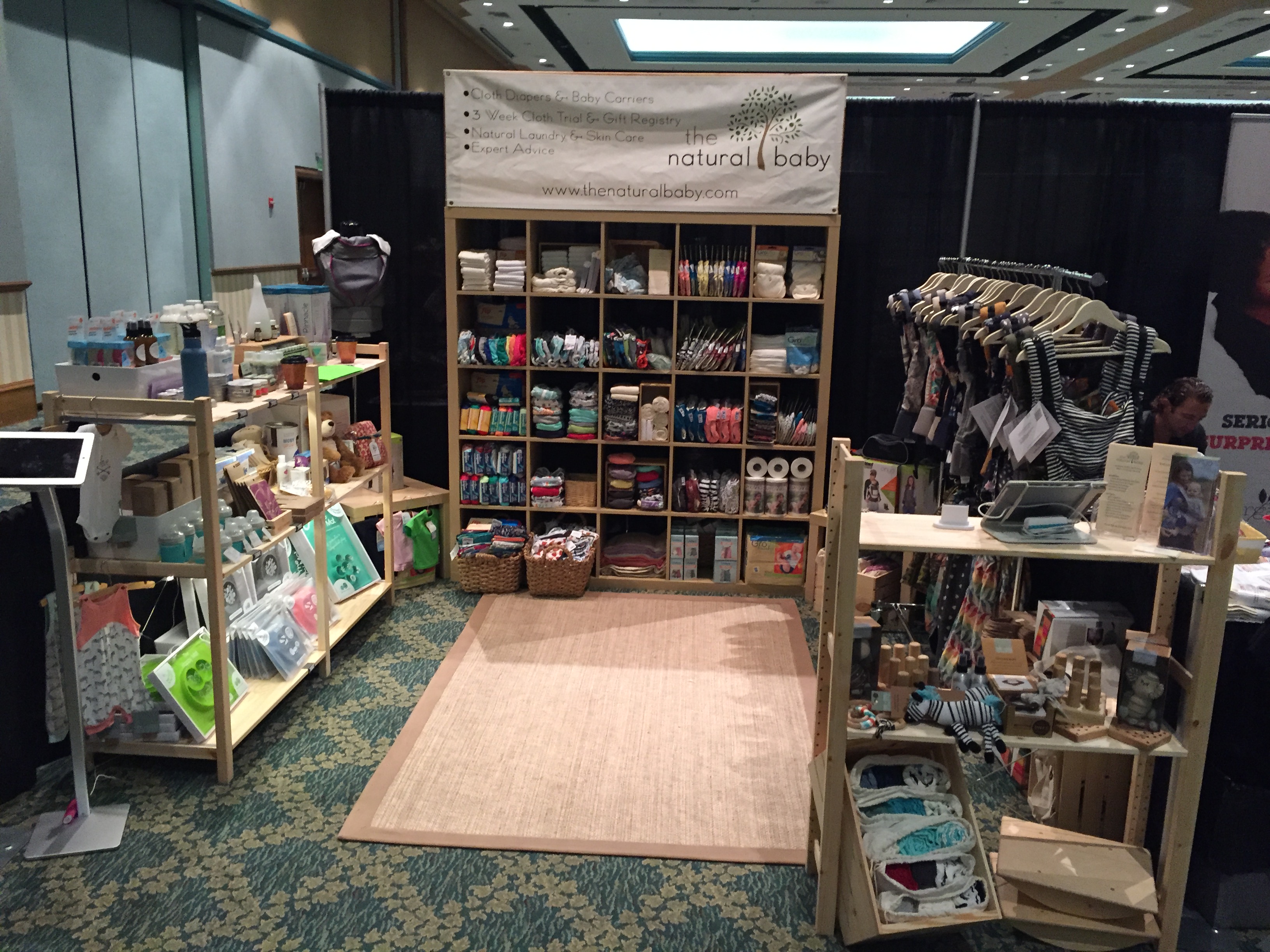 ---
Couldn't Be More Pleased
This product is perfect. I love the integrated power cord, locking feature, the attractiveness and height of the stand.
---
IT Manager
Great product and fast delivery. We will continue shopping here.
---
Charging cable stopped working 9 months in...
Buyer beware: The iPad stand was good while it worked. The charging cable stopped working and the customer representative said they don't offer any warranty. We used the iPad as a visitor check-in system. The screen doesn't lock so it needs to be charging continuously for it not to die during business hours. It is pretty much a piece of junk now...
---
Great Look
I had been shopping around for an iPad stand for my office at work. When customers arrive to they are asked to check in through the iPad. This stand is perfect--it looks professional and is very sturdy. It is a great addition to the office. Also, easy for one person to assemble in just a few minutes.
---