All Customer Reviews For RP8511BK
---
---
---
Frame clamp broke after three months
I purchased this in January and the first one arrived without any threading to attach the two posts. They replaced it, but within a week the mount started to crack around the bolt that goes in to secure it. It was hand tightened so there wasn't much stress. Then three months in while changing the sign, I opened the left frame clamp and it just snapped off. Contacted customer service and they explained that they do not have a warranty. This is a very expensive product to not at least give some kind of offer for replacement, especially since it was clearly defective. This was only the second or third time I used the frame clamp, which is a normal operation for the product. $80 sign holders should not be this fragile.
---
---
Wow.. so many problems with this stand
- Base had a deep, long scratch - Base had a circular imprint probably caused during the molding procedure, so they give you a little black peg to hide it. The problem is that the peg doesn't allow the pole to sit flush, so the screw they give you is not able to fit all the way through to screw into the pole. - The frame adjustment button came undone. Yup, the button and spring just popped out of the assembly. Overall, this has been a huge waster of time. Buy at your own risk.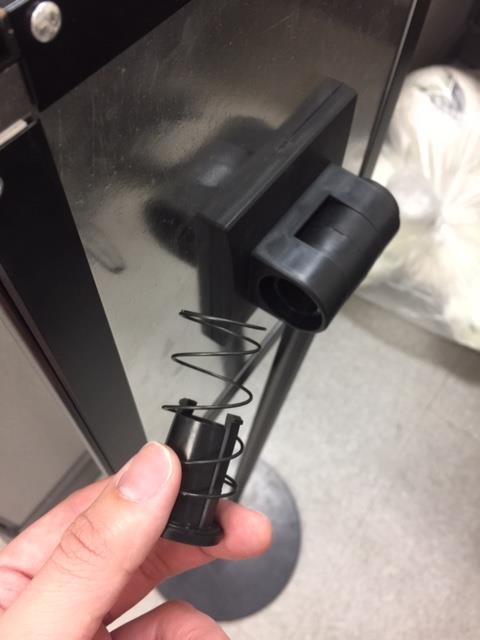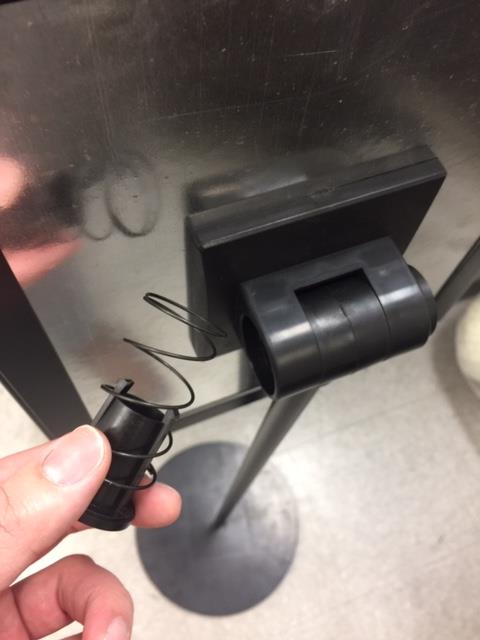 ---
Great Stand
Great stand, easy to assemble. Just what we needed for our event signage at expos and conferences.
---
Executive Assistant
This is the perfect size and hight for use outside our reception office. Love the fact that we can clamp perpared signs onto the display board depending on our need. This simple, perfectly priced item has enhanced our office safety and friendliness by pointing our guests in the right direction.
---
---