All Customer Reviews For PWMINIBLK
---
Office Prize Wheel
So far great! Everyone is excited to spin the wheel and win a prize. The prize wheel is bringing life into our department!
---
Awesome Quality
This was great quality and easy to customize. We can't wait to see it in action.
---
Spin @ the Library
Our library has been using these prize wheels for a few years now at our outreach events. It's a great way to interact with our customers from children to adults.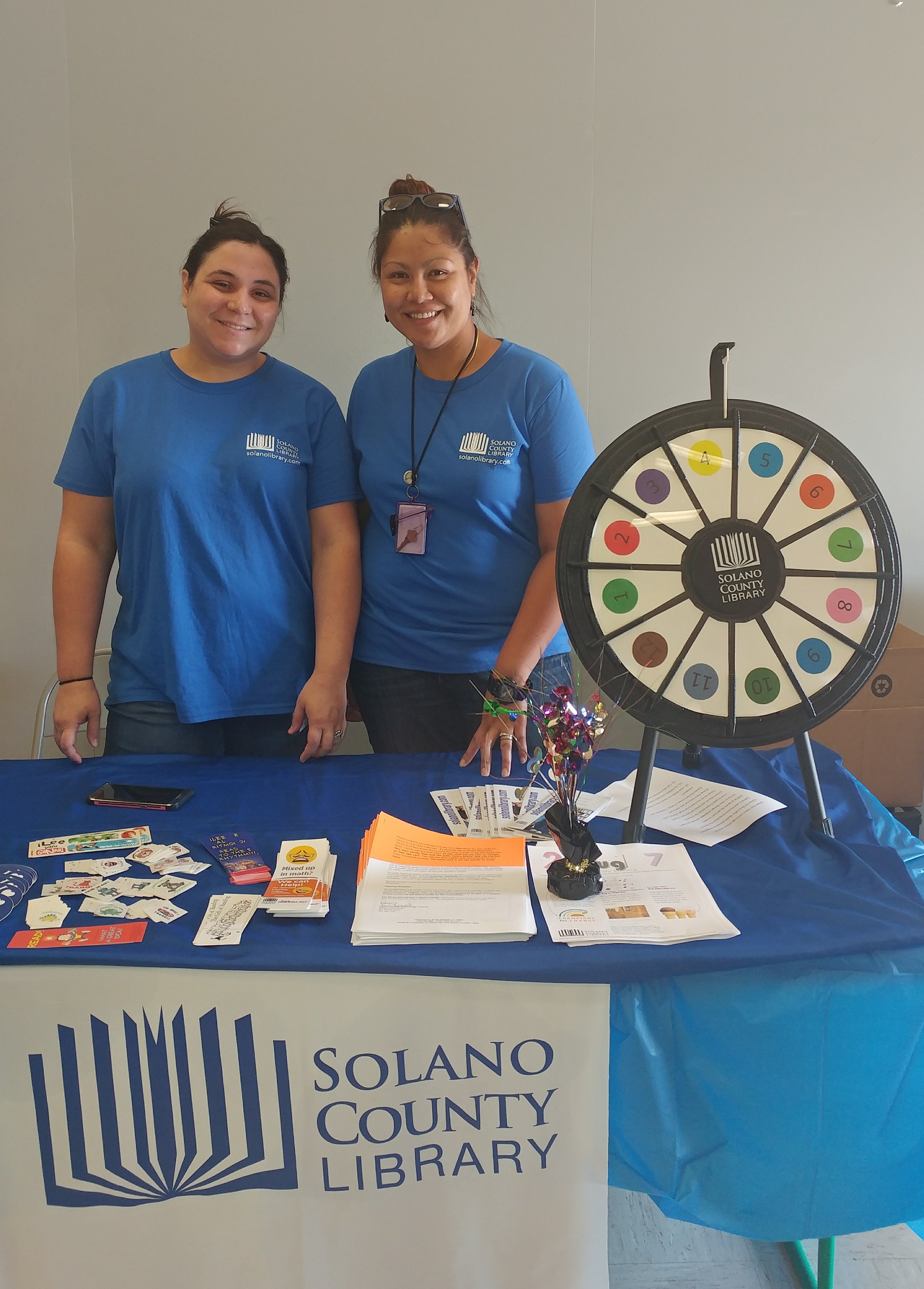 ---
Our New Prize Wheel Looks SHARP!
We previously had the "write-on" style of wheel from Displays2Go -- and though it certainly worked well and did what it needed to do, it always looked casual and "elementary school" to me (I frankly hated it). So when we lost a piece of it, I was overjoyed at the opportunity to replace it. This new one is GREAT. Same quality as the other model -- not something that will last decades, but solid, good clicking sound and easily portable. But it is the slide-in slots for printed labels that made ALL the difference (and the templates were easy to use with Adobe Illustrator). We were able to use our company colors and it looked so professional. Very pleased -- would highly recommend this model.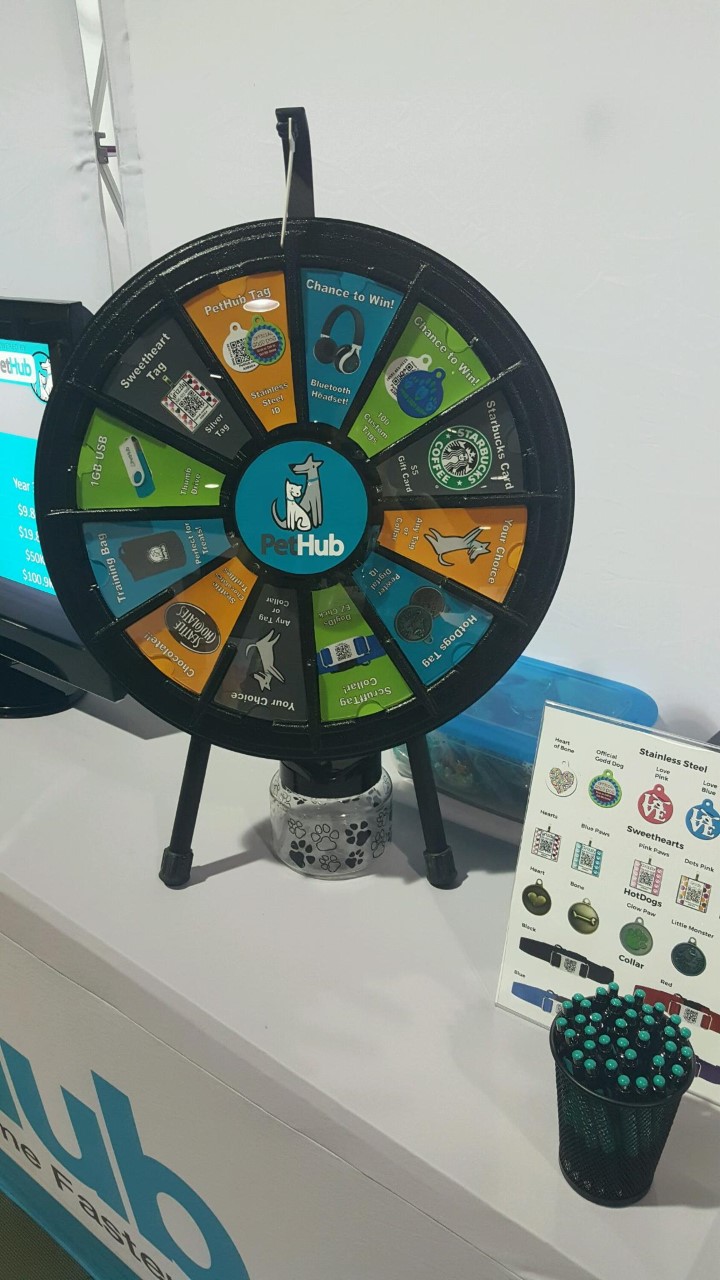 ---
Great Product!
We have used wheels the past couple of years for trade shows and events to draw traffic to our booth. Our past wheels, although sturdy, were very heavy and hard to transport, especially working by yourself.This wheel is the exact opposite. It is light, easy to set up, easy to carry, etc. It was a great purchase! Our booth is still exciting and fun, without the hassle of set up and take down.
---
Winner
This prize wheel is nice and sturdy. We'll likely be buying more in the future.
---
Spin to Win
This is a nice little item for capturing the attention of visitors at a conference, seminar or exhibition environment. It has the motion and sound that you want and with the custom prizes, can be tailored to nearly any situation.
---
Mini Prize Wheel
We love our new wheel. We use it for educational purposes at health fairs. We also have a larger wheel, but the mini wheel is so much lighter and smaller. Great size for a table top. Would definitely recommend this product to others.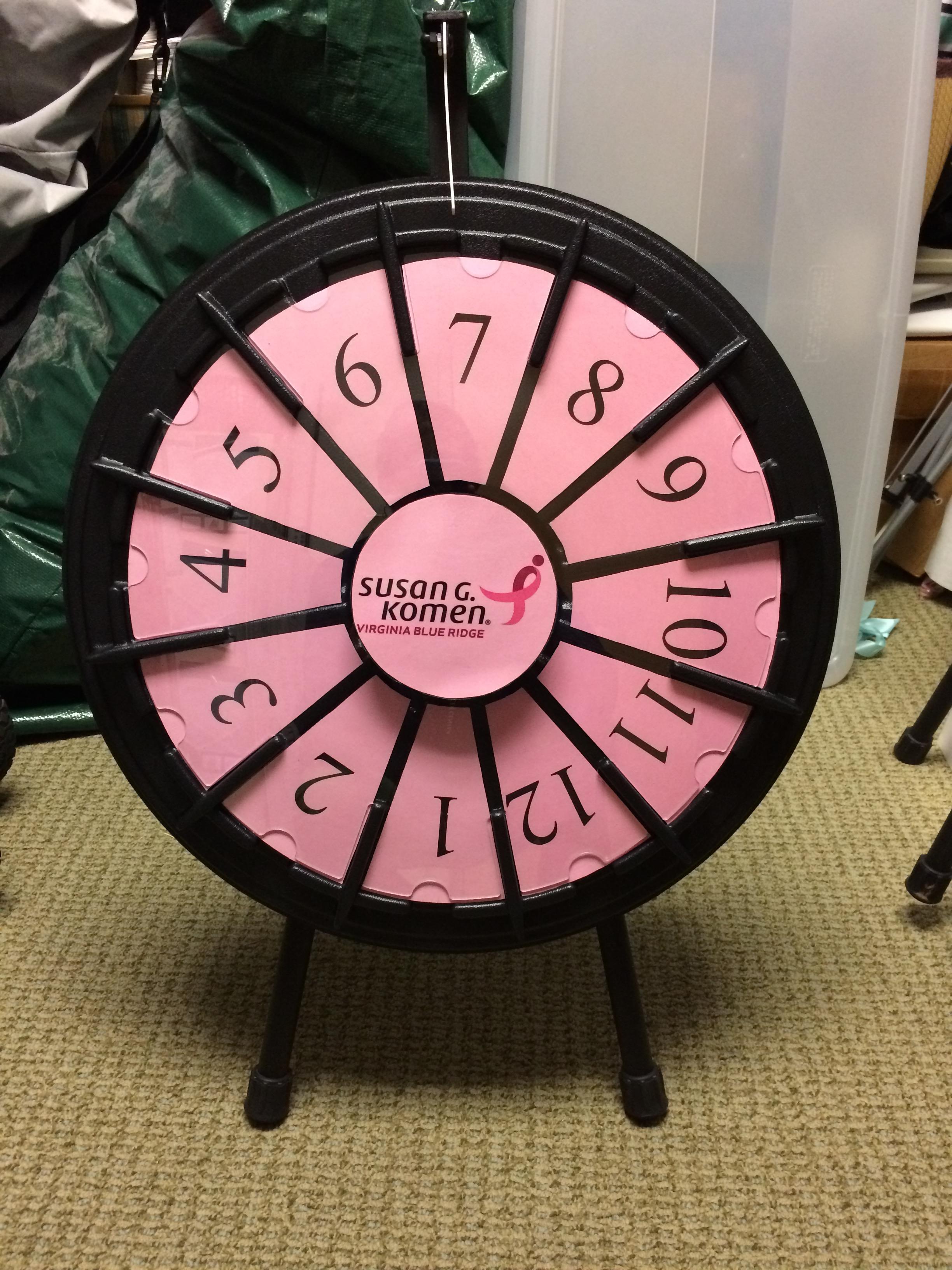 ---