All Customer Reviews For WSFB430APB
---
---
Not great
Missing pole B and both collars are broken
---
wire book stand
I love this wire rotating book stand. I bought it for my 3rd grade classroom, and it really helps to keep the books my students can read organized and neat.
---
Incorrect Instructions included, but it works well
The instructions included in the package were incorrect and said you needed another pole that you do not actually need. Customer service sent me the correct instruction sheet which I have attached to this review. Once put together using the correct instructions, it has worked very well for our after-school study space.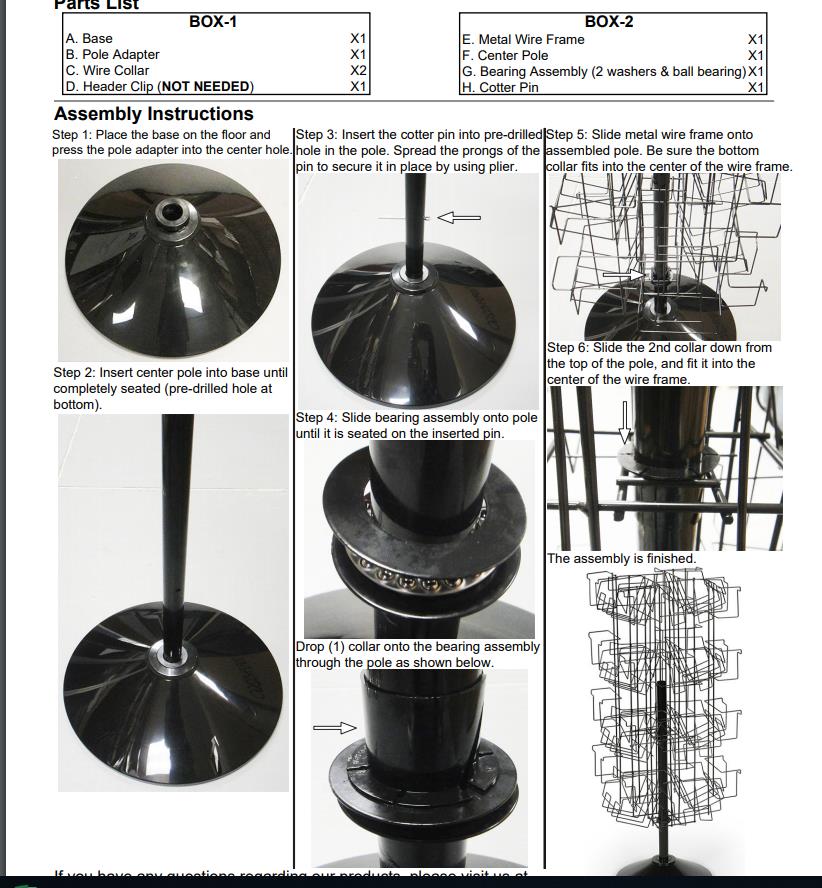 ---
---
HORRIBLE
I ordered this display to help organize my overflowing classroom library. I was very excited when it arrived. I gave myself plenty of time to get it in, put together, and ready for students. When it arrived, the materials/parts included do NOT match the instructions. I called to have the materials quickly shipped to me. Instead of sending me pole A and pole B, I was sent the exact same thing; the entire display, again missing the necessary pole pieces. It comes with a sign holder, but how on earth is a sign holder useful when the pole ends 24" BELOW the top of the display. Without the other pole, it rests on the base, scraping it instead of hovering. Now school has started and my books are all over my floor and off limits to my students. I am VERY disappointed.
---
YOU GUYS ROCK
I'm very happy with the these guys. My order came faster then I expected. I have ordered from here before and will continue to order in the future
---
Works great
Exactly what I needed to display our books at conventions.Easy to assemble and light weight. May get another one soon!!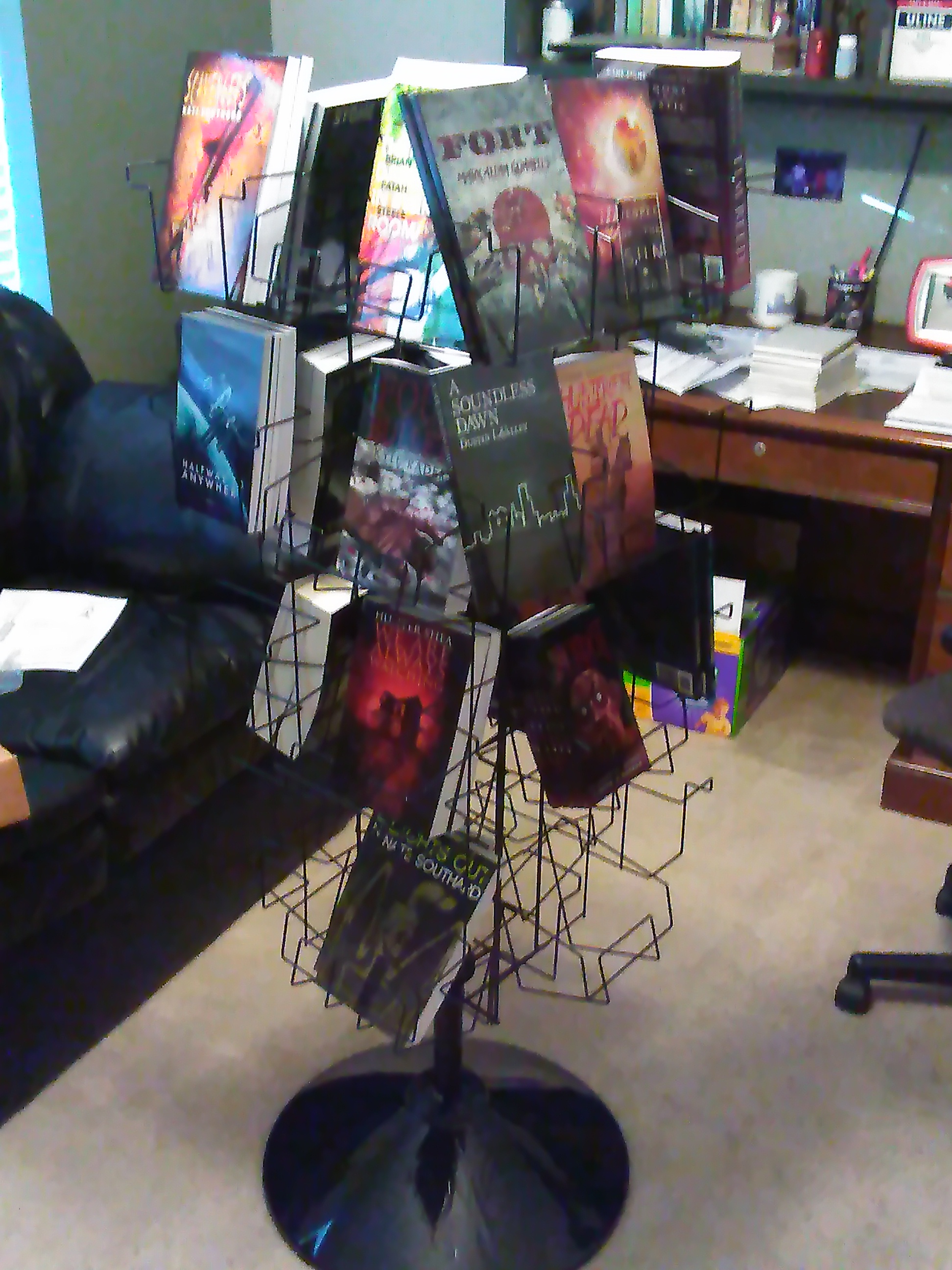 ---