Posted on 10, March, 2015
Last Modified on 27, February, 2019
Shop Products from This Guide
Is it your first time planning and setting up a trade show booth? Below are 6 important steps to consider that will set you up for a successful trade show! There are many elements to consider that first-timers often overlook. Use this checklist to make sure you're ready!
1. Know Your Space & Requirements
Make sure to gather all the details from the venue before ordering what you need. Be aware of specific space and electricity requirements, as they often vary from location to location. If you're traveling to multiple trade shows across the country, not all venues will allow the same spacing or types of display items. Get a full list of specs for your assigned space well in advance to make sure you don't purchase any displays that are too large and/or do not meet convention center requirements.
2. Buy in Bulk
Putting together a full trade show booth can get very expensive. If you're on a budget, buying everything in one location can help to streamline setup and reduce shipping costs. Many companies also offer discounts for larger orders. The convenience of ordering everything you need from one place is hard to pass up and more importantly will save both time and effort. Find a vendor with high quality customer service to help walk you through the entire process from start to finish.
3. Brand Everything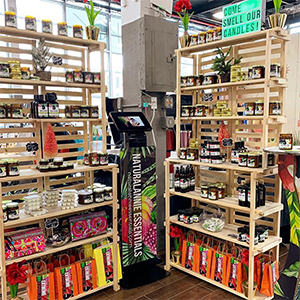 Every item in your booth is a branding opportunity. Use custom graphics, signage, promotional materials and more to put your company's name and imagery everywhere. Remember — you're not just building a tradeshow booth, you're creating an experience around your brand. Give away unique items with your logo that will leave a lasting impression on visitors. When beginning to order items for you booth, try and utilize custom graphics whenever possible. Put your name and logo on everything!
4. Stick Out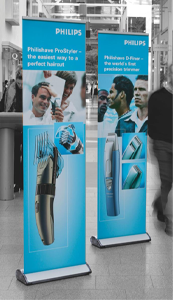 When vying for the attention of thousands of people, booths need to stand out. Hundreds of other vendors at any given event are attempting to do the same. Uniqueness is crucial to success. Try giving away samples or setting up a bar & cocktail area where convention guests can grab a drink and unwind. Try grabbing some attention by planning or sponsoring one of the extracurricular events happening throughout the course of the trade show. There are often a lot of great opportunities for companies that have the advertising budget to get their name attached to a networking lunch or cocktail reception.
5. Overstock Promotional & Giveaway Items
Try and get a good feel for how many people will be attending the trade show and make sure you get more than enough stuff to give away. Use statistics like past attendance, the number of companies presenting/operating a booth, and the location. The last thing you want to do is lose a potential client/customer because you didn't have enough pamphlets! Any leftovers can always be used at the next event or trade show or given to employees to help them promote your brand.
6. Choose the Right Staff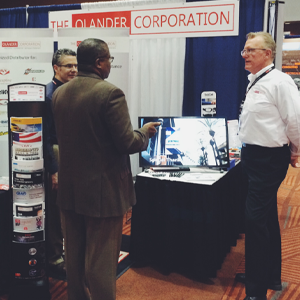 The impression that your business makes is heavily influenced by the people representing you. Make sure to choose employees that will best represent your company with both their actions and demeanor. Make sure the staff is dressed appropriately and have positive, engaging personalities. It's important to know the customer demographic you're trying to attract. While a shirt & tie with khakis is often impressive, it can also be a turn off. Dressing too nicely can be off-putting to some industries (for example IT) and casual wear will work much more effectively.
This list is designed to help get the gears turning by preparing you for factors you may not have considered. Not everything on this list may even be applicable to your upcoming event. It's important to use what information you can and take the steps necessary to succeed. We wish you the best of luck and don't forget the most important rule of all, to have fun! If you're looking for a first hand experience of planning a trade show booth, check out this awesome in-depth article from Juicy Beast.
---

---