Digital Signage for Your Business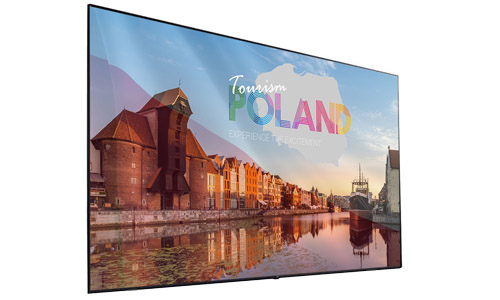 Commercial Advertising Monitors
Screens designed for high-traffic areas with optional content management systems.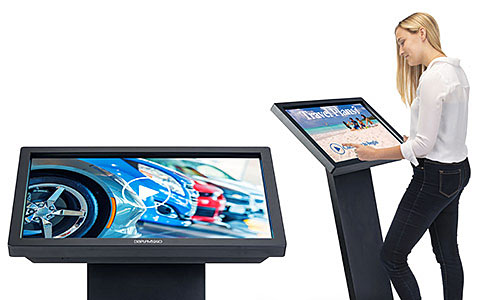 Digital Menu Stands
Accessible electronic signage for menus and catalogs.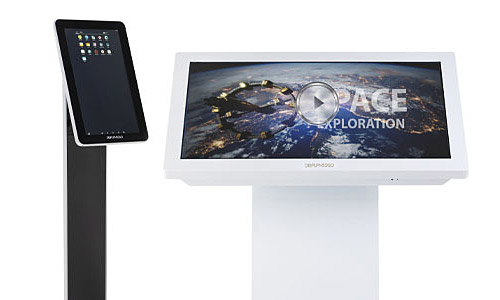 Floorstanding fixtures
Out-of-the-box digital menu boards with plug & play capability.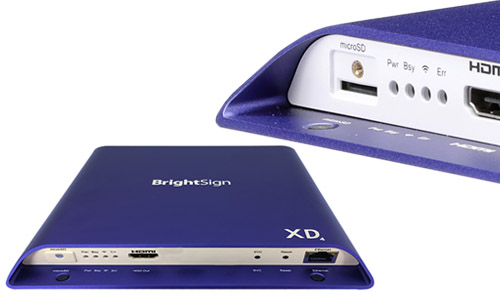 Media Players
Turn any screen into a digital advertising solution with these content streaming devices.
Digital Menu Boards Offer Flexibility & Lower Costs To Make Menu Changes
Looking to update your food service establishment? These digital menu boards for restaurants replace static options such as LED boards, printed graphics, or letterboards. It's easier than ever to create digital content, so replacing your food service signage with electronic versions helps save cost and time as you post calorie counts and nutritional information or rotate your offerings. These digital menu boards are an investment but are free to update once implemented. Adding new items, updating pricing, or changing out marketing graphics doesn't come with the typical cost of printing and shipping. With built-in plug-and-play capabilities, these flat screen ad players are easy to maintain and keep up to date. In most cases, simply insert a USB drive preloaded with imagery, and you're good to go!
Restaurants may show food items, promotions, and upcoming events on these digital menu boards. Owners and managers can change templates as often as needed to keep customers engaged and advertise new offerings. These versatile systems are great for keeping up with supply concerns, for instance, if a popular item sells out, it can be quickly removed, or overstocked items can be put on sale or highlighted to directly influence buying decisions.
What Types of Digital Menu Boards Are Available?
Floor Standing Fixtures — Looking for an all-in-one solution? These signage systems offer out-of-the-box functionality with no need for additional mounting hardware or stands. Simply plug in, load your content, and start engaging with your customers. Explore touch screen options for a deeper level of interaction!
Media Players and Streaming Devices — Turn regular monitors and TVs into advertising displays with these content hubs. Often including content management systems, these media players make designing fresh visuals and programming them onto your device easy for any business owner. Find the platform and feature set that's right for you and start creating eye-catching menus and signage.
Commercial Advertising Monitors emdash; To stand up to everyday use in high-traffic areas, screens need to be purpose-built and rugged enough to handle the task. These commercial monitors maintain image quality even throughout 24/7 use, and many include pre-installed content management systems to act as an out-of-the-box advertising solution.
Digital Menu Stands — These freestanding digital signs come in both static and interactive styles, allowing you to create the right accessible electronic menu for your business and audience. With bright, vibrant screens, these digital menu stands capture your customers' attention and offer plenty of flexibility in terms of refreshing content to stay up-to-date with changes in your field.
High-definition images and brightly colored layouts on these flat screen systems have a distinct advantage over traditional printed signs. With different seasons come different foods and crops, so the menu options at food service establishments are always changing. These versatile kits can change along with you, allowing for easy updating of prices with the changes in the market. This restaurant fixture can display different food items depending on the time of day (breakfast, lunch, dinner) with ease and eliminate the need to waste employee labor swapping signage.